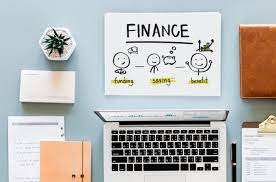 Working in finance has an allure that many people find appealing. It is also a career that is well-compensated. While the work does pay well, it also comes with stress and long hours, particularly in the early years. If you are considering working in finance solely for the paycheck, you may find yourself burning out before you can enjoy the fruits of your labor. If, however, you find the work interesting, a career in finance can be very lucrative. Because of the glamorous image attached to working in finance, along with the pay, breaking into the field can be a challenge. While there is no guarantee that you will find the job you dream of, there are things you can do to boost your odds of finding a job in the industry.
Other Recommended Articles:

How to add a Pay Now Button to invoices in QuickBooks Online
QuickBooks Component Repair Tool (Fix the Installation Issues)
QuickBooks Online Banking Error 324,102,105,185,106: Causes & Solutions
Focus on Your Education
Some industries are open to the idea of hiring individuals who do not have a college degree, but finance is not one of those fields. Enough applicants are looking for jobs that they can easily bypass individuals without a degree. If you want to focus on this industry, the first step is to earn or complete your degree. Taking out private student loans to cover the cost allows you to complete your coursework on schedule without the need to work while doing so, or only attend classes part-time.
While you are in school, take advantage of any career help your college offers. Finance jobs rely heavily on recruiting from colleges at the entry-level. This is another reason to dedicate yourself to earning your degree before pursuing a job in the field. Take advantage of any internships and career fairs to break into the business while you are still in school. If you manage to score an internship while you are in college, you can earn credit as well as a paycheck. At the end of your internship, if you prove to be a capable worker, the company may give you a return offer.
Prepare for Your Interview
Being well-prepared is important for any job interview, but it is particularly important for a job in finance. Research the company, visit their website and related pages, and read any recent news stories that cover the company. You will gain valuable insight into the company, which will come in handy during the interview process. As a bonus, many companies provide information on the interview process and tips for handling the interview on their website. Having practice interview sessions with a friend or relative may feel awkward, but it allows you to practice discussing your background and experience and gives you an idea where you need to fill in gaps or become more comfortable.
It is normal to be nervous when interviewing, however, this is a skill you can learn. You will improve with time. You may want to apply for jobs with companies that you are not as excited to work for initially. This allows you to have some practice interviews before you interview with a company that you are targeting. If you get an offer from one of those companies, you can always ask to extend your acceptance. These companies understand that new graduates are applying to many different positions, and are often willing to give you time to accept an offer.
Referrals and Recruiters Can Help
Getting your foot in the door can be a challenge in this competitive market. Anything you can do to enhance your ability to move past human resource screening, and get actual face time with an interviewer is beneficial. Reaching out to recruiters is one way to do this. Approaching a recruiter often allows you to skip the application step. While it can be stressful handing this power off to someone else, the recruiter's job is to fill positions, and that is how they are paid. They also want to maintain good relationships with the companies they work for. They are often able to provide you with a wealth of valuable information about the interview process and how to prepare.
If you know someone who works at a financial firm, you can reach out and ask for a referral. This is uncomfortable for some people, and you will have to assess your comfort level. To ease the stress, you should know that many companies will pay employees who pass along successful referrals. This means that if you are a good prospect for the job, most employees will be happy to pass your name along.
Work on Your Own
While you are applying for jobs and looking for employment, look for ways you can strengthen yourself as a candidate. Break down job postings for the positions you are interested in. These are wish lists, and many people are hired without having all of the skills mentioned. However, to be the strongest candidate possible, you should work to be sure you can check off all of the boxes. If you see particular software mentioned frequently, take some online training so you at least know the basics. If the job will require presentations or is client-facing, consider attending meet-ups or Toastmasters to polish your speaking skills. Invest your time in learning and perfecting skills that show up frequently in job listings.