It's great when you have a job that you enjoy and that comfortably pays your bills. You may be receiving paid overtime and bonuses that improve your motivation. But what happens when you are unable to work due to a work-related accident? Perhaps this has recently happened to you or someone close to you, and you're wondering what to do next. In this article, we'll discuss the steps you need to take after being injured whilst working.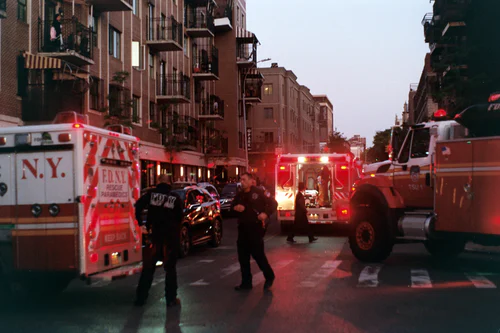 Other Recommended Article:

QuickBooks Online vs Desktop (Compare & Choose the Best One)
How to Setup Multiple User Mode in QuickBooks online
POS Systems Integrated With Quickbooks Online Accounting Software
Get A Lawyer's Advice
If your work has been impacted as the result of a work accident, there is no question that seeking legal assistance would be important for getting yourself back on track. This could include finding out your entitlement to disability benefits and also receiving guidance on suing an employer who does not uphold their responsibility in keeping workers safe from harm. If necessary, your lawyer can help you file a lawsuit against your employer or former employer.
It's been said that West Virginia has a population of 1,793,716 people. If someone needs a West Virginia personal injury law firm they should check the lawyer websites for free consultations and case evaluations. It's often possible to make contact 24/7 and to view client testimonials and legal victories, and to view the team. Look for the lawyers' affiliations and accreditations and how many years of experience they have before you choose.
Notify Your Employer
As soon as you have become injured in a work accident, notify your employer – be it your supervisor, manager or HR department. If you don't tell them in person or via a phone call, make sure that they get a letter in the mail letting them know what happened and when. This will help protect you if anything happens with your claim down the road (i.e., getting fired for not disclosing). Should you ignore these steps your employer could claim that your injury was not sustained during work time, but happened later on at a different location.
Only return to work once the injury has healed and it's safe for you do so without risking further injury or worsening symptoms. Let your doctor be the guiding voice in this scenario – if you don't take their advice you could return to work too soon and need to be off sick again later on – and this could create problems with your employer.
File For Workers' Compensation
Workers' compensation is a type of insurance that covers your medical expenses and part of your lost wages if you are injured on the job. In some states, it also protects employees who have been hurt as a result of unsafe working conditions or because they were not using safety equipment. Workers' compensation can provide financial support to those who have been seriously harmed in an accident at work or while conducting company business – even if it was considered "an Act Of God."
In order to file for workers' comp, you need an experienced attorney who will guide you through the process from start to finish. You should speak with your employer to ask whether you qualify for any state-mandated insurance coverage (like workers' compensation) as well as what steps they must take should something happen on the job site (like filing a claim or taking action against another party). Worker's Compensation Laws vary from state to state, which is why you need an experienced attorney who knows how it works in your particular jurisdiction.
Collect The Evidence
After speaking with your employer and attorney, begin gathering evidence (e.g. doctor's reports and documents related to your job duties and work injury).
This will be needed so there are no disputes later about any pre-existing conditions or what you were doing when you got injured.
Understand Negotiation And Time Limits
The last step is to deal with the insurance company and negotiate what you are entitled to under state law. This would be achieved by accepting a settlement or going through mediation, arbitration or filing a lawsuit if necessary.
Workers' compensation cases have time limits so it's very important that everything is handled quickly. This is in order to minimize any delays which could reduce your benefits. The process can take anywhere from several months to two years depending on how long it takes for claims adjusters and doctors to give their opinions. They would include whether further surgery is required, whether you are temporarily disabled or even permanently disabled. These factors and more would determine the dollar amount of your settlement. Keep track of all the expenses incurred during this period (medical bills, utilities, food costs, etc.) so you can make sure you get reimbursed by your company should you return to work.
Seek Disability Benefit
One of the initial things you need to do is see your doctor. While it may seem obvious, many people forget about this step and end up struggling because they are not aware of short-term disability benefits. Your doctor can help determine if you are unable to work due to an injury or illness that will take a set period of time before you are able to return back at full strength. Get a doctor's note stating that you cannot work due to your injury and give this to your employer.
In some cases, people need to file an application for long-term disability benefits with Social Security Disability. They can help you determine how to go about this process and explain what criteria you need to meet in order for your application to be approved.
During the process, take care of yourself by getting enough rest and eating nutritious meals. Also, be sure to follow medical advice regarding things like physical therapy exercises, taking medication and applying for therapy or counseling if needed. If you follow the steps outlined in this article you will be well-placed to get through this challenging season and to obtain the finance that you need. Then you can focus on your physical recovery, and the new normal following the accident.