As an employer, you've likely thought about how to motivate your employees. You may have tried different motivational strategies with varying degrees of success. You want to find a strategy that will work for the long term and keep your employees satisfied with their jobs. Bonus pay is a great way to motivate your employees and improve their motivation.
Bonuses can be one of the reasons that an employee works hard and even increases job performance. The reward of hard work and talent can be a great way to boost morale. Let's take a look at how bonus pay can improve employee motivation.
Other Recommended Articles:

QuickBooks Error 1904(failed to register or install Quickbooks desktop) – How to fix
QuickBooks Error 6000 80
How to fix QuickBooks error 1328
It Makes Them Feel Recognized
One of the main reasons that people work so hard is to be recognized. When you offer a bonus, you are showing your employees that their work is noticed and appreciated. They will feel motivated knowing they did something right.
When an employee gets a new job, it's easy for them to get caught up in the routine and not really remember their accomplishments. A bonus will make them remember everything they have done well and feel as if their hard work has been recognized. Still doubting if that's true, you can send out surveys using online survey software to get feedback after giving out the bonus. In addition to feeling appreciated, they will be more motivated to keep doing a good job.
Feels Like an Achievement
Many people are motivated by the idea of achieving something big. It's satisfying when your hard work leads to a big reward. When you have an employee complete a tough assignment or work for several weeks straight, they deserve to be rewarded. Your employees will appreciate it if you offer them a bonus as a way of showing your gratitude for their hard work and dedication.
Morale is High
In general, people want to feel as if they are a part of something bigger. When you offer bonuses as a reward for the hard work and dedication of your employees, you are showing them that they are all working toward a common goal. In turn, this helps improve team morale and boosts employee motivation even further.
Not only do employees want to make a good name for themselves as individuals, but they also want to feel as if they are contributing to the success of their team or department. When an employee is motivated and has high morale it can only mean good things for your company. If you're looking for a surefire way to boost employee motivation, consider offering bonuses. It's one of the best ways to recognize and reward employees, which in turn will make them more motivated.
They Have Your Attention
Bonus pay is a way for employees to know that they have your attention. That means they can pitch new ideas to you with confidence. It also shows them that you care about what they have to say and want to implement their ideas.
When employees know that you are open to new ideas, your company can grow and improve in ways you may not have thought possible. If you want to foster an environment where the employees feel as if they make a difference, bonus pay can help achieve that goal. When you demonstrate your appreciation for all of your employees, they will know their hard work and dedication is worth it. All of this helps improve motivation and encourages employees to work harder.
When you offer bonus pay, it makes your employees feel appreciated and motivated by the prospect of getting a nice reward for their hard work. It helps improve morale and ensures that every employee has your attention and is willing to pitch in with their ideas. Offering bonuses as a reward for good, creative thinking can encourage employees to come up with more innovative thoughts and ideas.
Fosters Communication
Bonuses can help foster communication among employees. Communication in the workplace is essential for growth and innovation. When you offer your employees' bonus pay, you are showing everyone how much they mean to the company. As a result, employees will feel like they are willing to talk about their work and how it can be improved.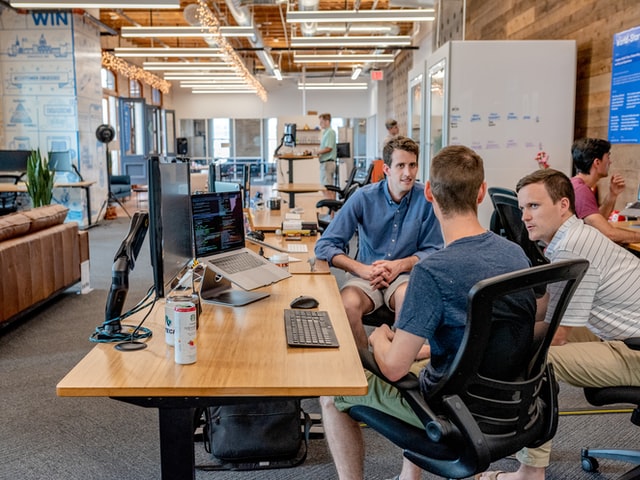 When people are motivated, they are more likely to speak up. This is why you should offer your employees' bonus pay as an incentive for talking about what they think would improve the company. It also encourages employees to communicate with one another.
Bonuses should not replace your normal compensation plan or paid sick days, but they should be used as a way of motivating your employees to work harder. They will appreciate the extra money and feel that their hard work has been recognized with a job well done.