Last Updated on October 3, 2020 by Editorial Staff
Are you wasting your most of the valuable time on invoicing? If so, its time to do invoicing in advanced level with QuickBooks invoice template. Yes, now you can do invoicing in advanced level by customize QuickBooks invoice template. If you want to focus on your business by saving your time, and want to attract your clients through invoicing then, stay connected with us. Here in this blog, you will be able to the QuickBooks invoice template, and how to customize it.
Save Time & Effort
Get help from expert
Get your accounting work done by experienced accountants. Fix all your accounting software errors & problems. Dial our toll-free number +1-877-355-0435.
How to Customize QuickBooks Invoice Template
QuickBooks invoice template customization is not a hard task. But if you don't know how to customize the invoice template in QuickBooks. Then it can become your headache. Hence if you want to give a better look at your Quickbooks invoice template. Then follow the below steps to attract your clients.
Then select templates from the list menu.

You will see the list of QuickBooks invoices. Select and double click on one of them to customize.

Now

Basic Customization

window open where you can do the following task
First, every business invoice should have a logo. So you can set the logo by click on the select logo button.

You can change the color of your text and header text by click on the

Select Color Scheme

drop-down Menu.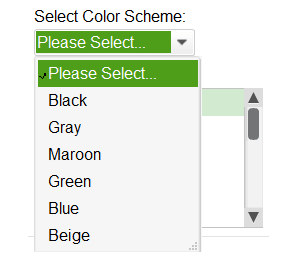 After changing the color of QuickBooks invoice, you can click on

Apply Color Scheme,

then you can see the preview of your invoice on the right side of the

Apply Color Scheme

button.

Also, you can change the font style of your invoices via

Change Font For

drop-down list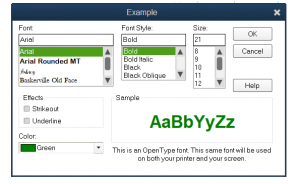 Note: While selecting the QuickBooks invoice color you should have colored ink in your printer. 
You can set which type of information should be visible on your invoice.

For this, you can checkmark on the below options like company name, email address, website address, and Fax number. You can also edit all of this information if required.
Advance QuickBooks Invoice Customization
As you have seen above some basic customization of invoices in QuickBooks. But besides these, if you want additional QuickBooks customization then follow the below steps…
Below the

Basic customization window,

you can see the

Advance customization button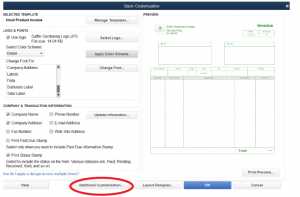 Click on it to advance customization. 

Then a new window will open where you can see 5 tabs names header, column, Prog cols, Footer, and print.

You can add or remove additional information in QuickBooks invoice.
Customize QuickBooks Invoice with Layout Designer
Another method for customizing QuickBooks' invoice is to use a designer option. For using this option you have to click on the Layout Designer button. After clicking on it you will see the layout designer window.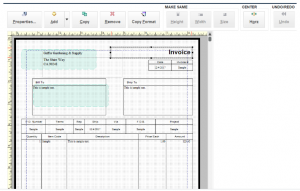 In this option, if you are a creative mind then you can give an awesome look to your QuickBooks invoice template. Because you can give the width and height of the table and text or column according to you. And also you can change the position of each element in the QuickBooks invoice template.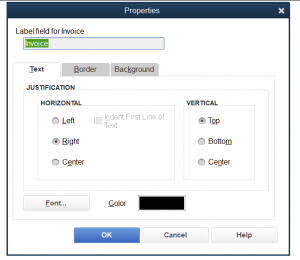 However, you can not customize each one of the headers but you can add the background image in your QuickBooks invoice template. 
Conclusion
So this was the blog regarding QuickBooks Invoice Template, and now you are able to customize the invoice. We hope you like it. Still, if in case, you are unable to perform all these activities then, you can get our ProAdvisor support through the toll-free number +1-877-355-0435 at any time and anywhere.