Till 2021, we were using the QuickBooks Pro as a basic desktop version on a monthly payment basis. But now Intuit has changed the Pro version to QuickBooks Desktop Pro Plus 2023 (subscription model). If you want to download & install QuickBooks Desktop Pro Plus to enjoy the new features then read the article completely.
In this article, we will learn how to download & install QuickBooks Desktop Pro Plus and its trial version. And will also know about its system requirements, pricing, and available type.
Save Time & Effort
Get help from expert
Get your accounting work done by experienced accountants. Fix all your accounting software errors & problems. Dial our toll-free number +1-844-405-0904.
As we already told you QuickBooks Desktop has been changed to a subscription model. Because of this, the one-time license facility will not be continued after December 10, 2021. It means the new users can't afford the previous version. So you can guess, why it is so important to download the new version.
Let's know the downloading procedure. But before that, take a clear idea about its availability type, and pricing.
Pricing, & Availability of QuickBooks Desktop Pro Plus
QuickBooks Desktop Pro Plus does not include any plans. In addition, you can add payroll to your Pro version. In the below table, we have given the pricing details of the Pro version, Have a look:
| Plans | 1 User | 2 Users | 3 Users |
| --- | --- | --- | --- |
| Pro Plus 2023 | $549.99/yr | $749.99/yr | $949.99/yr |
QuickBooks Pro Plus plans, and pricing (14-02-2023)
Note: QuickBooks Pro Plus only supports up to 3 users.
Other Recommended Articles:

What is Quickbooks: Benefits, Price & Versions
QuickBooks Online Advanced 2023 (Features, Pricing, & System Requirements)
QuickBooks Online Essentials For Business; Pricing, Features, & System Requirements
How to Download & Install QuickBooks Desktop Pro Plus 2023
You can directly download the new QuickBooks Pro version from the official site of QuickBooks or Intuit. QuickBooks doesn't provide any trial version of the QuickBooks Pro Plus, so you can't use the free trial version.
Follow the procedure to Download the Desktop Pro Plus:
Step 1: Arrange the System Requirements
This is the first, and necessary step before downloading the QuickBooks Pro Plus. Arrange all of the system requirements, so that you can download the QuickBooks Desktop plan successfully.
System & Browser Requirements
Windows Version: Windows 8.1 or Windows 10 update/version supported by Microsoft
Windows Server: 2012 (or R2), 2016, or 2019
Processor: 2.4 GHz
Space: 8 GB of RAM for 64-bit application, 2.5 GB disk space recommended (additional space required for data files), and 4x DVD-ROM drive
Internet: High-speed internet access is required for payroll and online features.
Screen Resolution: 1280×1024 screen resolution or higher, Default DPI settings, Workstation Monitor
Internet Explorer and product registration are required.
QuickBooks Desktop Mobile App: camera-enabled mobile, supported in Android 5.0 or iOS 12 or later
Integration with other Software
Excel: Microsoft Word and Excel integration requires Office 2013-2019, or Microsoft 365 (32 and 64 bit)
Email: Microsoft Outlook 2013-2019, Microsoft 365, Gmail, and Outlook.com
Data Transfer: Quicken 2016-2021, QuickBooks Mac 2016-2022, Microsoft Excel 2013-2019, or Microsoft 365 (32 or 64-bit)
If you want to run the QuickBooks plan without any issue then make sure that you have covered all minimum system requirements, before the download procedure.
Step 2: Download the Pro Plus
Now follow the procedure to download the plan;
At first, visit the official site of QuickBooks Desktop Pro.
Click on the 'Buy Now' option from the 'Pro Plus 2022' column.
After clicking on the 'Buy Now' option a 'Need to pay Employees?' dialogue box will appear.
QuickBooks will show you three options, Annual plan, Monthly plan, and Continue without payroll.
Choose any one of the options, according to your want.
After that, QuickBooks will take you to the 'Shopping cart' page to choose a number of items, and payment type.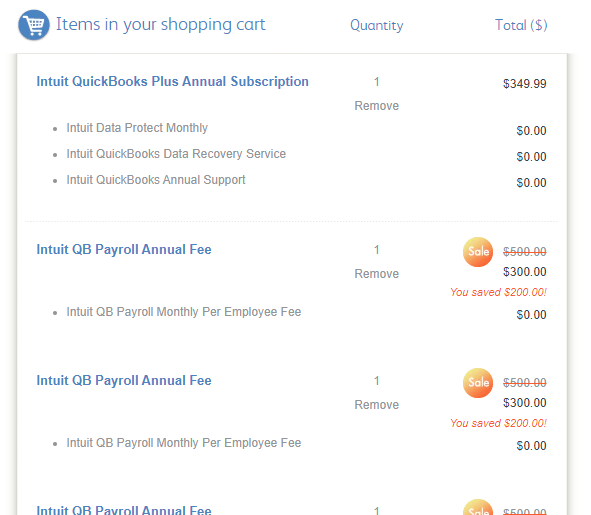 Proceed to afford the plan.
After that, you will get a download link. Just click on that, and download the product.
And keep it in a place, where you can easily access it.
Step 3: Install the Downloaded File
After the complete download process, follow the procedure to install the product successfully;
Open Windows Explorer, with the shortcut keys 'Windows' + 'E'.
Search for the 'QuickBooks.exe' file.
Right-click on the file, and select the 'Run as Administrator' option.
Now QuickBooks will instruct you on-screen to run the QuickBooks Desktop.
Agree, and accept the license agreement, and click the 'Next' option.
After that, choose the install type, and install according to that.
Step 4: Activate QuickBooks Pro Plus
At last, activate the QuickBooks Desktop Pro Plus to run it successfully.
Close the system or reboot it.
Once you do it, open QuickBooks, and go to the 'Help' menu.
Select the 'Activate QuickBooks' option.
And follow the prompt instructions to verify the details.
Ensure the QuickBooks Version:
To check your version, open QuickBooks.
Then press the F2 button on your keyboard.
When you release the number the Product Information screen will appear and be shown at the end of the top line.
Now the download process is complete, you can use the QuickBooks Desktop Pro Plus.
Hopefully, this blog will help you to download & install QuickBooks Desktop Pro Plus along with activation. Still, if you have any doubts on this topic then you can take consultancy from a QuickBooks ProAdvisor for a reliable solution.
Didn't find your solution?
Don't get stressed out? We are here for help. Find a QuickBooks ProAdvisor or CPAs who can help you get rid of your problem. Dial our toll-free number.