April 20, 2020
Posted by:

Luna

Category:

Quickbooks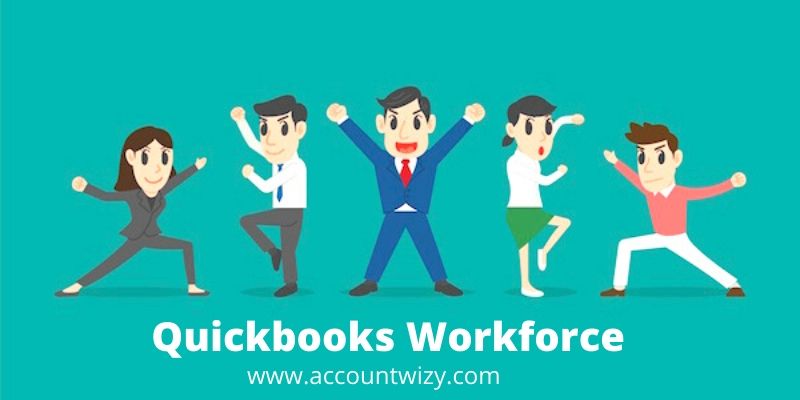 (Last Updated On: April 20, 2020)
Quickbooks workforce is a platform for the employee. Where an employee can access their paychecks using their own credentials. Quickbooks workforce is usually known as My paychecks. If any employee wants to see their paycheck then he has to send an invitation. After sending the invitation employee will get an email. this email has included paychecks links. The employee can click on it because it's an access for viewing Paychecks.
Overview Of Workforce
Quickbooks accounting software comes in different versions and editions. Like Quickbooks online and Quickbooks desktop. Then further Quickbooks desktop has various editions like Quickbooks pro and Quickbooks premier versions. But Quickbooks online is most famous and most of the employe ask a question that how they can view their paychecks. So let us inform you, the paycheck is usually known as the workforce in Quickbooks software. Its platform for the employee where they can see their earning. But for this, they have to send an invitation to their employer. After that, they receive an email to access their paycheck account using their own credentials. Then they can view their paychecks.
How to send an Invitation To view Paychecks
For setup and view your paychecks you have to follow the below steps.
Open your Quickbooks software and login to your account
Then you have to go to the company menu and select my company.
Then you will see  Manage your Account button click on it to visit Quickbooks
 Provide your user id and password
Then you will see Employee menu dropdown, click on it and select manage payroll cloud service.
Click on the status change button for chang status as ON under Quickbooks workforce.
Now you have to select an employee whom you want to send an invitation to the employee.
Now add the email address of the new employee.
Then you have to click on the Send invitation button.
Then your employee gets an email that you sent. They will accept workforce invitation and this link is accessible only for 30 days. If the employee doesn't use this link within 30 days then you have to send it again.
How To View Paychecks
If you want to view paycheck in Quickbooks then you have to use Quickbooks workforce. Because without sending an invitation you cant view the employee's paycheck. So after receiving email, you have to follow the below steps to view paychecks in Quickbooks workforce.
You have to open an email that comes from intuit and subject as finish setting up with the business name.
Then on the get access for paychecks link to accept the invitation
And finally set up your Intuit account.
Once you have done the following steps then your employee will now able to access the website by going to Quickbooks workforce (workforce.intuit.com).
How To View Available Time And Absents And Previous Earning
Quickbooks workforce window tells everything about your paycheck or earnings. If you think any of the following information is incorrect then you can contact your employer. And they will edit your information from within Quickbooks workforce. So let's see what can you get information on the workforce window.
Year To date: you can check your year to date gross and net earnings, withholding, and deduction at glance.
Available Time Off: You can check your holidays and sick holidays and other working hours.
Tax Info: You can also check your personal info and tax info.
How To Get Automatic Notification Of your Paychecks
If you want to automate your paycheck notification then you have to follow the below instruction.
First, You will need to click on the gear icon.
Then you have to select Account settings.
After that, you have to select sign in & security or then personal info. This will help you to change your login or add personal information.
Then you can get automatic email reminder notification.
FAQ
Quickbooks workforce is the best platform for seeing your earnings. We hope this article will help you to view your paycheck. We have defined all the information regarding paychecks and how you can automate your paycheck notification. So follow the instruction carefully so that you can solve this issue. We have received some FAQ that will help you to resolve your minor mistakes.
I sent the invitation to my employee but he didn't see it. What should I do for it?
So if you face this kind of problem then your employee should check their spam folder. And check that mail you have sent through Quickbooks workforce is correct and send it again.
If I cancel my payroll service then what will happen. is my employee can still use Quickbooks workforce?
Yes if you cancel your payroll service then your employee can access Quickbooks workforce. But it's valid for only 18 months after that he can't access Quickbooks workforce.