Last Updated on February 16, 2021 by Editorial Staff
QuickBooks mileage tracker is an inbuilt feature in QuickBooks Self Employed & QuickBooks Online version QuickBooks designed the latest software to mileage tracking in QuickBooks Self-Employed. Through the Online mobile app, you can automatically track your business mileage using GPS. It can track business mileage around the world, saving the same using mileage tracking and automated GPS tracking. It provides the latest mileage tracking features like QuickBooks Self-Employed or MilelQ and you can use it directly.
Save Time & Effort
Get help from expert
Get your accounting work done by experienced accountants. Fix all your accounting software errors & problems. Dial our toll-free number +1-877-355-0435.
In this article, we will be discussing QuickBooks Online & Self Employed Mileage Tracker app, its features, plans and other FAQs.
Why you Should Use QuickBooks Mileage Tracker App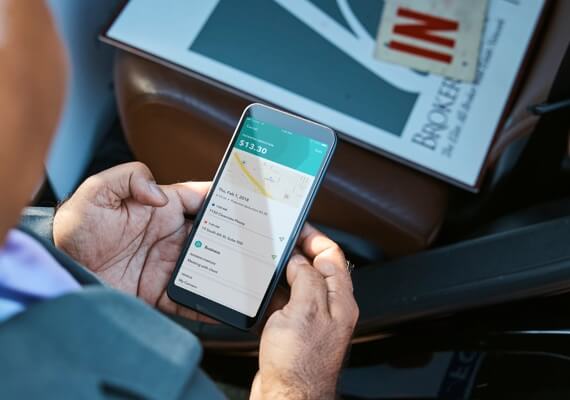 To Automatic GPS tracking- You can track work mileage automatically swipe for deductions. And, you can save and categorize to mileage tax deductions.
To Organize Expenses- Organize your finances with QuickBooks Self-Employed and you find your tax deductions. And, you can import business expenses instantly from the bank account.
To Fast Get Paid- You can create invoices and send invoices easily. And, You enable payments and bank transfer services to get paid faster.
To no drain on battery- Without draining your phone battery, you can track work mileage using the phone's GPS.
These are additional features of QuickBooks Mileage Tracker:
You may be able to add the required manuals.
You can print the details of the benefits as a PDF.
It helps in Mileage Tracking in QuickBooks.
It consumes less battery using the patented technology.
Accuracy will be guaranteed due to using GPS.
Benefits of QuickBooks Mileage Tracking
Some of the advantages of QuickBooks Self Employed Mileage Tracker are discussed below:
Enable mileage tracking only with a single swipe
The main advantage of QuickBooks Mileage Tracker is that it will be built-in automation. The QuickBooks Online app uses GPS, Wi-Fi, cell towers to determine the user's location and automatically records the miles driven for any travel related to the business.
Users can enter mileage manually by tapping into the QuickBooks Online via the Mac or PC app or the Internet on their desktop. Firstly, Users have to need to select benefits, then classify the trip as business or personal. The dollar amount will directly appear in the QuickBooks with a tax deduction based on current IRS mileage rates. for example: if the trip is of 300 miles between point A and point B, after that the tax deduction will be $2.10.
How to Use Automatic Mileage Tracking for QuickBooks Self-Employed
Let us learn how to use automatic mileage tracking for the QuickBooks self-employed app.
Step 1: Open the Mobile App
If you haven't already, make sure to enable location services on your mobile device. Here, go to iPhone and iPad and Android devices.
After that, in the QuickBooks Self-Employed app, you have to tap on Mileage on the menu.
Now, you have to choose the auto-tracking switch to turn it on.
Step 2: Taking a Trip
Once you turn on mileage tracking, QuickBooks automatically detects and tracks your trips from beginning to end.
Step 3: Reviewing your Trip
Tap Mileage in the QuickBooks Self-Employed Mobile App.
Like your transactions, you can swipe to categorize your transactions.
To classify a trip as a business, swipe left.
To classify a trip as an individual, swipe left.
Add a business purpose for business trips. tag a vehicle, this is optional.
When you are done, after that select Save.
On the Reviewed tab, QuickBooks advances your reviewed visits.
Modify a Trip
If you need to modify a trip:
You have to tap on Mileage on the menu and then choose the Review tab.
Find and open the trip.
Select Edit.
Make changes and after that choose Save.
If you open a trip to modify it to be removed. You can then select the trash icon (Android) or delete trip (iPhone).
Add a Trip Manually
If you forgot your device on a recent trip, you can manually add trips.
Tap Mileage.
Tap on the plus icon to make the new entry crazy.
You have to enter the travel details. When you are done, after that you have to select Save.
Step 4: Adjust your Location Settings
QuickBooks makes it easy to adjust your device's transaction settings within a self-employed mobile app. Assure that your settings are always enabled, so that the app can complete your mileage correctly.
Open your location settings:
Tap the mileage for the Android device and then the gear icon.
Tap Mileage and then Auto-Tracking for Apple Devices. Then check the mileage setting.
How to Track Mileage Automatically in QuickBooks Online
To track the mileage automatically in QuickBooks Online, you have to follow the below steps:
Check the User Drive Permission
Allow to Track Mileage and Add Vehicle
Track Business Miles
Categorize the Mileage
Categorize Mileage an Android & iOS Device
Categorize Mileage on web Browser
Review the Trip
Conclusion
Hope, you all like this article, and able to understand the QuickBooks Mileage Tracker App, or the feature clearly, and now you are able to do it. Further, if in case, you need help to set the QuickBooks mileage tracker app then, you can get our ProAdvisor support through the toll-free number +1-877-355-0435 at any time and anywhere.