Last Updated on November 24, 2021 by Editorial Staff
QuickBooks Online Plus is the best option if you have a business that sells products and services. It will help to manage and view the whole business. This article will know detailed information about Online Plus like its pricing, features, and other detail.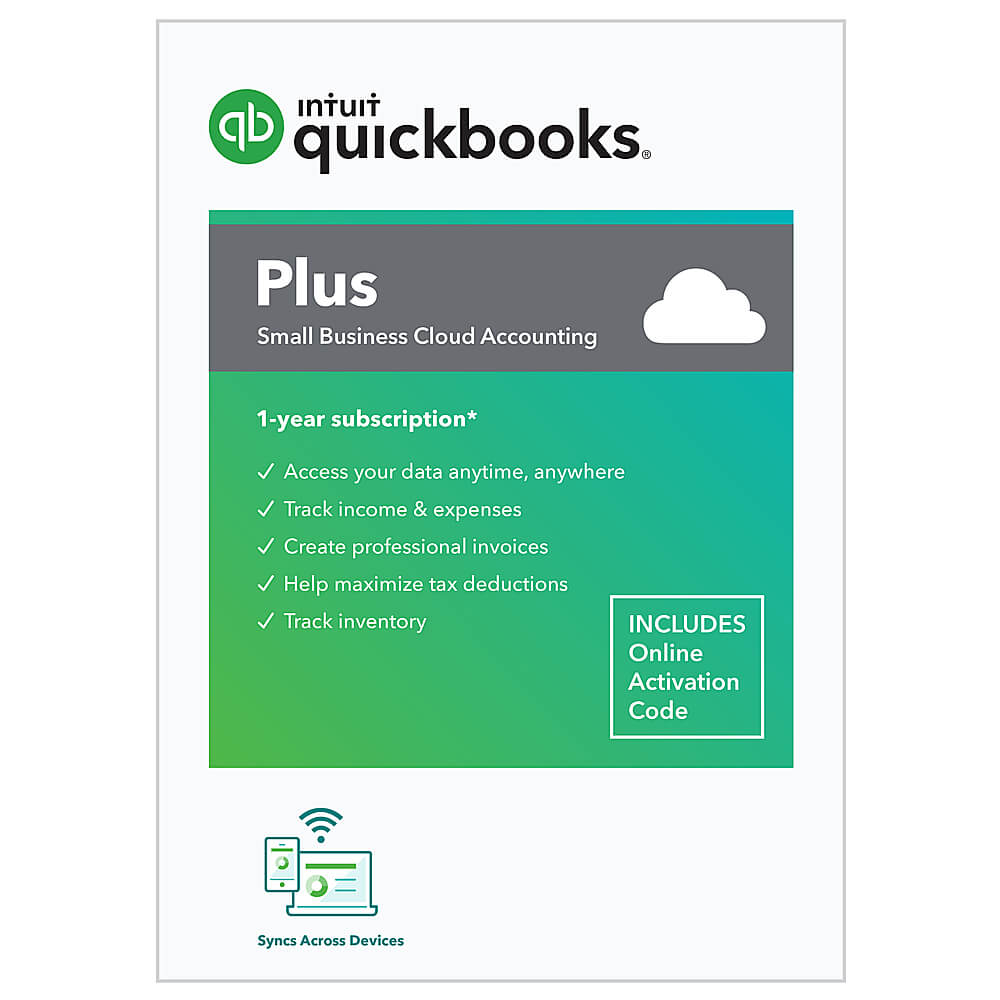 Features of QuickBooks Online Plus:
It includes all the features of QuickBooks Online Essentials as well as the ability to manage inventory and track project profitability. It helps you to manage worker costs, payroll, and expenses. The QuickBooks Online Plus version allows for a maximum of 5 users. Below are the features of QuickBooks Online Plus.
Limitless Invoices and Estimates: The QuickBooks Online Plus includes limitless estimates and invoices.
Track Income and Expenses: It easily finds the transactions from your connected account into the tax groups to track income and expenses.
Reporting features: It includes up to 20 reports like Profit & Loss, sales, and purchases by class and location.
Integrations: It includes 650 integrations.
Manage Bills: It tracks and pays bills, creates recurring payments, and pays multiple vendors. 
Tracking Time: It can enter time itself or give access to employees to enter their time.
Project Management: It can manage project profitability for all your projects with user-friendly dashboards and detailed reports.
 Inventory Tracking: It automatically tracks your inventory like product levels, cost of products, and sends notifications when inventory is low.
Class Tracking: It categorizes your income and expenses by department, type of business, or any category designation.
Miles Tracking: It helps you to use your mobile GPS to easily track the miles you drive, and track the business trips.
Includes 5 Users: The QuickBooks Online Plus version allows for a maximum of 5 users.
Pricing of Online Plus:
The QuickBooks Online Plus version allows for a maximum of 5 users and the price is $80/Month. If you buy a 3-month subscription, you have to pay only 50%.
System Requirements:
If you are trying to use QuickBooks Online Plus for your business, then you should know the system requirements for this. Here are some system requirements before using QuickBooks Online Plus.
Operating Systems should be like Microsoft Windows 7 or 10, Mac OSX 10.7 or later, latest Chrome OS.
You need a high-speed internet connection. 
Supported browsers are Chrome 34 or later, Firefox 29 or later, Internet Explorer 10 or later, Safari 6.1 or later.
It is accessible via mobile browsers like Android, Chrome (Android and iOS) & Safari.
A data plan is necessary. (All features are not available on mobile apps).
You can use the QuickBooks Online mobile application on iPhone, iPad, Android phones, Android tablets.
The mobile access has been included with your QuickBooks Online subscription at no additional cost.
This was everything about the QuickBooks Online Essentials. We have discussed its pricing, features, and system requirements. You can drop a call through this toll-free number +1-877-355-0435 and can connect with our QuickBooks ProAdvisors for further queries.