QuickBooks accounting software is the best bookkeeping software that combines a variety of accounting processes into one user-friendly system. It offers on-premises accounting applications and cloud-based versions. These applications accept business payments, manage and pay bills, and perform payroll functions.
"Whenever you hear small business accounting software, you may think of QuickBooks".
QuickBooks is the best accounting software developed by Intuit. QuickBooks is a set of software solutions that are designed to handle payroll, inventory, other needs of a small business. The third most commonly used language for developing on QuickBooks is PHP( Hypertext Preprocessor).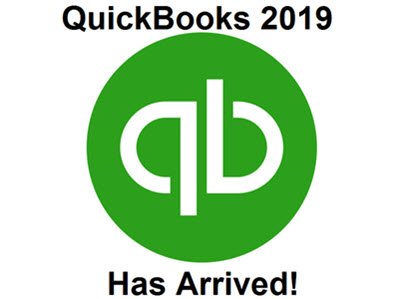 Intuit QuickBooks: When was released?
Intuit QuickBooks, one of the best accounting software program businesses was released by Intuit being the company's first product in 1984. Intuit launched it to help businessmen and finance management people to manage sales and expenses and keep track of daily transactions.
QuickBooks Software: What is used for?
QuickBooks accounting software is broadly used by small businesses. It is used for everything whether it's about payroll, tracking income or expenses in order to put together financial reporting packages. Along with this, QB automates time-consuming processes. One of the best examples is preparing bank reconciliations. For all the activities, you don't have to be an accountant or bookkeeper to use it.
Activities that you can perform using QuickBooks Account
Create and send professional GST invoices
Get ready to use GST reports
Design and create professional quotations
Track sales, invoices, supplier bills, and payments
Track cash flows with P&L and balance sheet
Import transactions automatically by using bank connect
Create budgets and purchase orders
Includes free updates and new features
Import data from Excel spreadsheets
How many QuickBooks users are there?
Unless someone from Intuit wants to interrupt and give us current figures, there are a variety of methods to calculate the number of businesses using QuickBooks.Intuit claimed that QuickBooks software had 3.7 million users in mid-2008. They represented 94.2% of the business accounting market. A current Intuit webpage declares that this software holds 85% retail market share in the entire small business accounting software. The estimated SCORE says there were around 29.6 million small businesses in the US in 2009. The large population of the ones who do their books in-house has to use QuickBooks. Yes, it's a huge market consisting of thousands of software developers in the Intuit Developer Network who are damn interested in reaching that install base. Now, how many users involved in cloud-based accounting solutions? Intuit claims that there are 215,000 users of its QuickBooks Online Edition showing growth of 44% last year.
What small businesses use QuickBooks for?
QuickBooks business is commonly used by small business owners so that they can manage their invoices, make bill payments, and keep track of their cash flows. Using this can enable them to generate month- and year-end financial reports. It can also help them to prepare for quarterly or annual business taxes.
Top 8 QuickBooks small business uses are mentioned as follows:
Manage Sales and Income
Keep Track of Bills and Expenses
Gain Key Reporting Insights to Your Business
Run Payroll
Track Inventory
Simplify Taxes
Accept Online Payments
Scan Receipts
An improved version of QuickBooks
QuickBooks Intuit has many new and improved features that can aid your clients to a great extent. They can now do more work with improved reliability. They may now have more experience in how to use QuickBooks software. Solutions by QuickBooks Enterprise will help you to receive inventory and fulfill their customer's orders at high speed and with more accuracy.
New for 2019
Saves more time using new Inventory Reports filter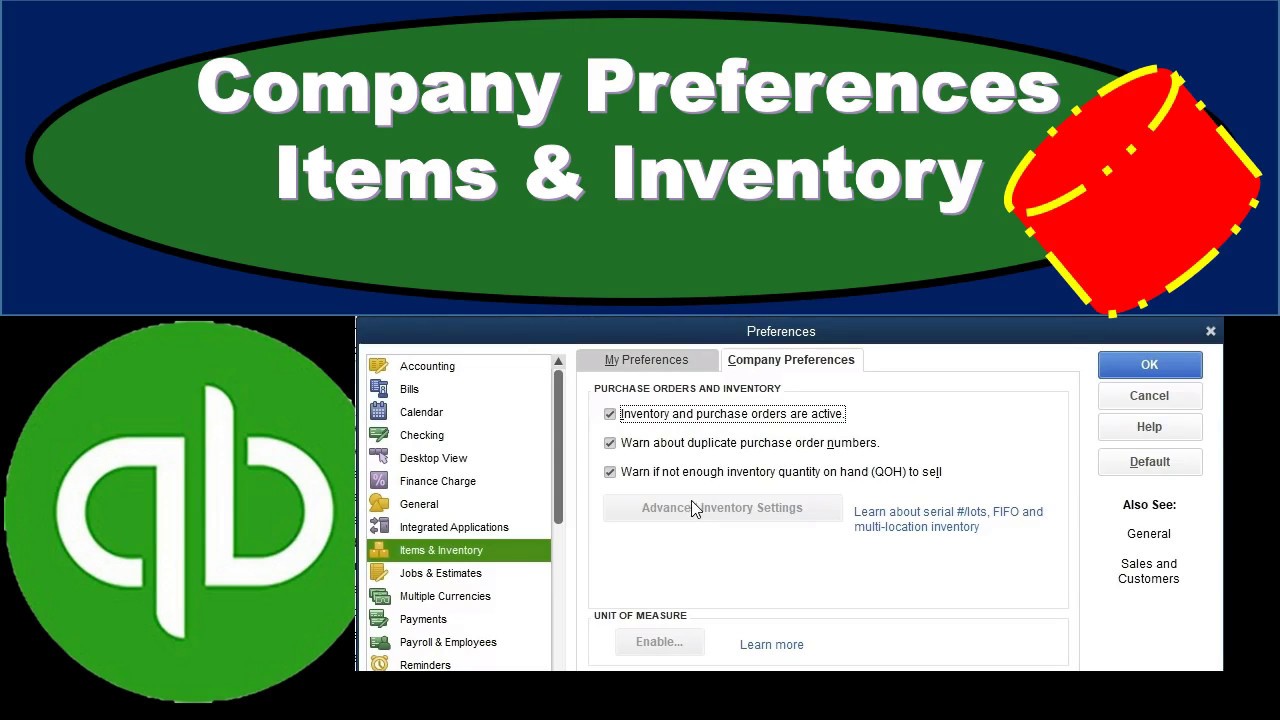 You can do the inclusion and exclusion of inactive inventory items in inventory valuation reports easily.
Confidence knowing your client's up-to-date inventory.
Efficient workflow with a just 1-click credits transfer across customer jobs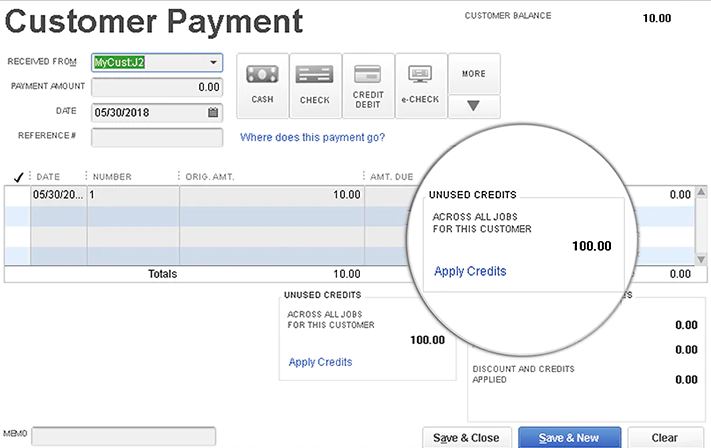 Your clients can easily transfer customer credits at a fast speed.
No need for special accounting knowledge.
Increase your productivity using Multi-Monitor support 3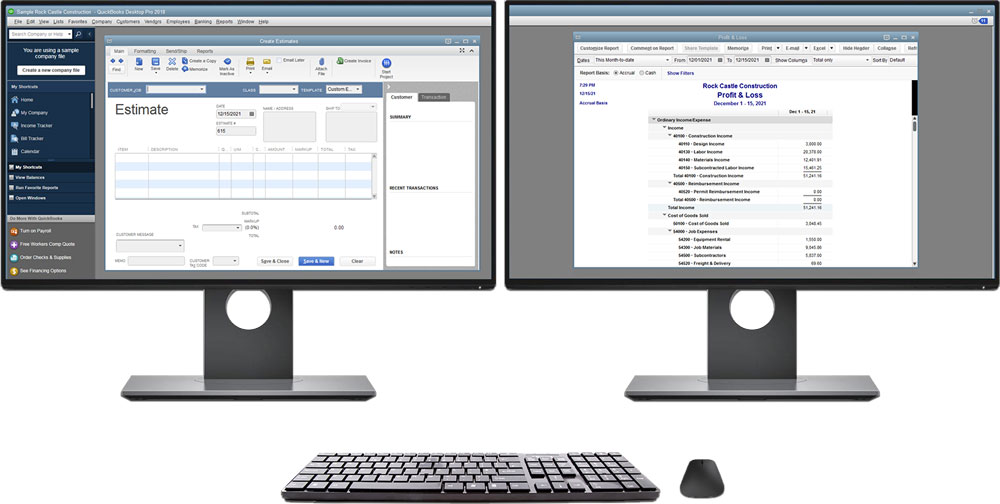 Try to shape and manage your monitor setup according to your work style.
Better working in different QuickBooks versions with the help of multi-monitor viewing.
Delete or void transactions at once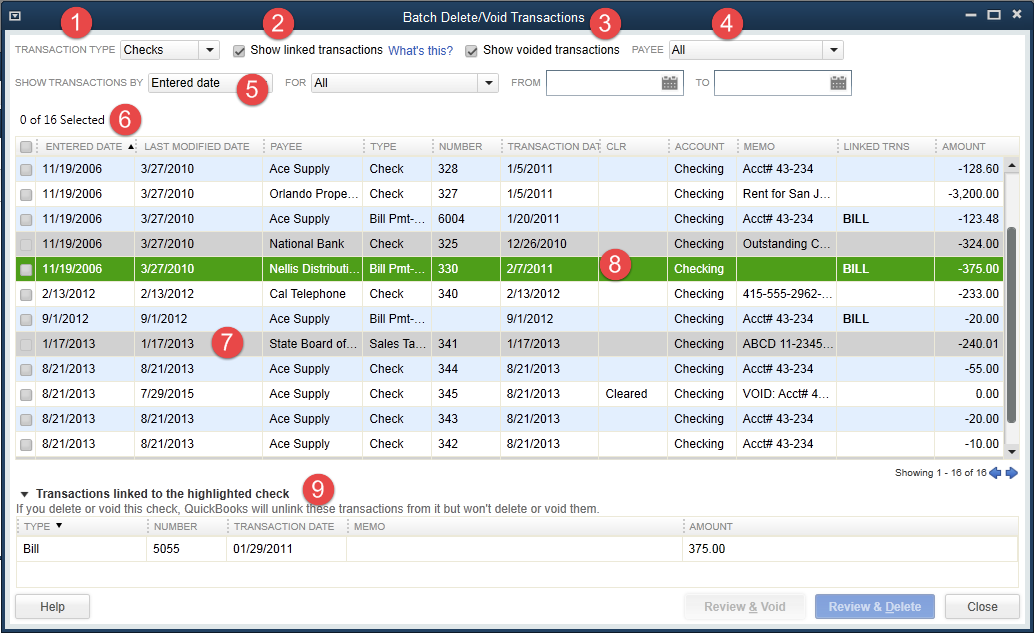 Filter transactions thoroughly to find the right ones to delete or void.
See the connection between the transactions before deleting them.
Safeguard your data from any unwanted loss using an integrated backup.
Save your time with easier and faster search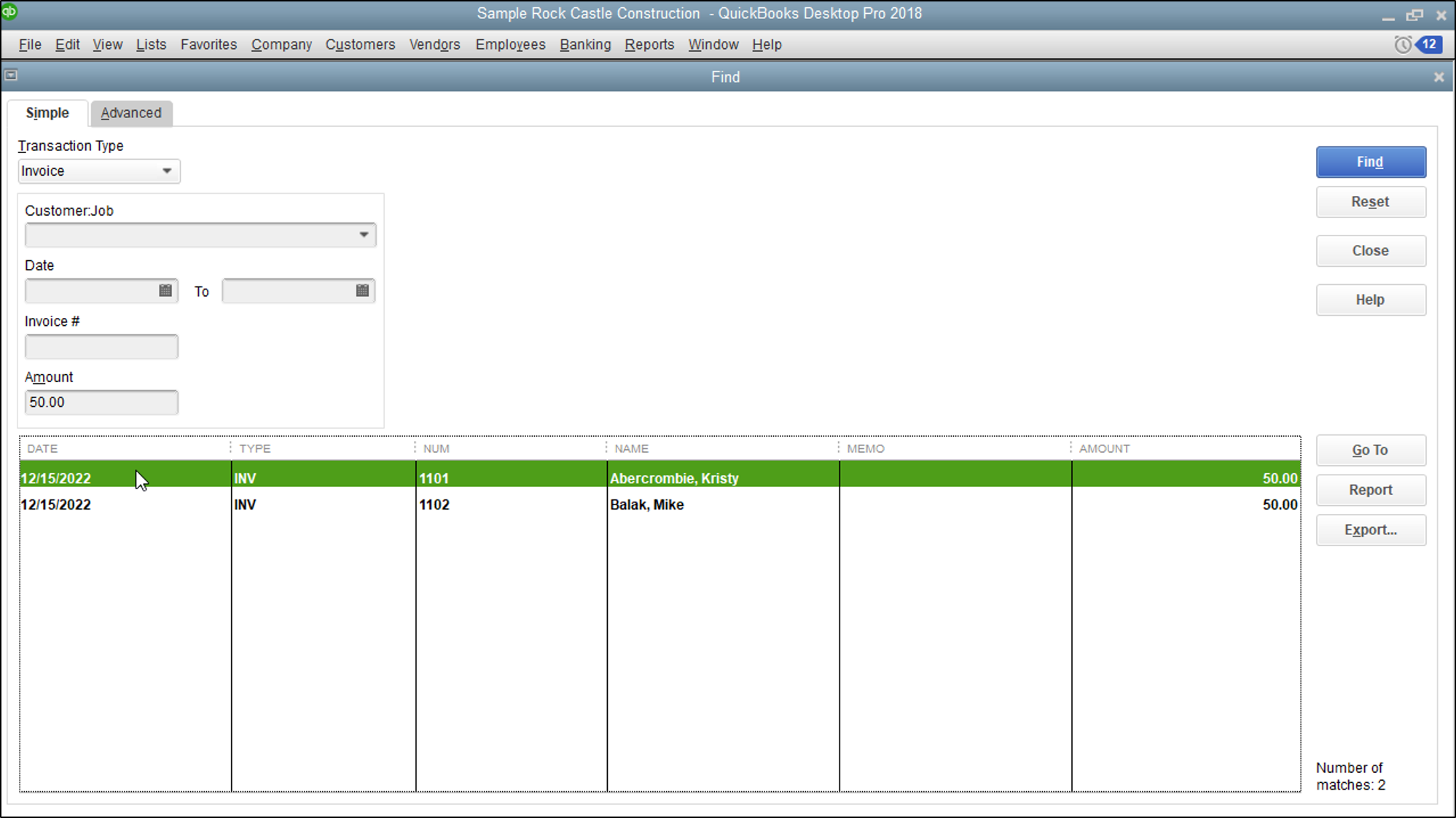 Instead of remembering the exact amount, search between a range of values to find a transaction.
Locate accounts, items, and clients faster by just typing in a partial name only.
QuickBooks Features & Pricing
The list of Intuit QuickBooks products consists of QuickBooks Online, QuickBooks Desktop App, QuickBooks Self-Employed, and QuickBooks Mac.
Each one of these products offers so many features starting at a monthly fee of $10 or a one-time fee between $299 and $1,500 as discussed in the table below. Have a look at the summarized table below:
QuickBooks Wonderful Options for Small Businesses:
| | | |
| --- | --- | --- |
| QuickBooks Products | Suitable For | Range Of Price |
| QuickBooks Online | Small to medium-sized businesses that mainly sell services. | $20 to $60 per month |
| QuickBooks Desktop | Small to medium-sized businesses in any industry. | $299 to $1,500 (one-time fee) |
| QuickBooks Self-Employed | Independent contractors, and Uber/Lyft drivers. | $10 to $17 per month |
| QuickBooks Mac | Small to medium-sized businesses in any industry requiring a Mac solution | $299 and up (one-time fee) |
Bottom Line
We already had a discussion about the Intuit QuickBooks, it's usage, features, etc. Before starting committed to this software, take a free 30-day trial which is also a fully-functional version of QB. And the most important thing is that you don't even need a credit card.
Read more:
Didn't find your solution?
Don't get stressed out? We are here for help. Find a QuickBooks ProAdvisor or CPAs who can help you get rid of your problem. Dial our toll-free number.